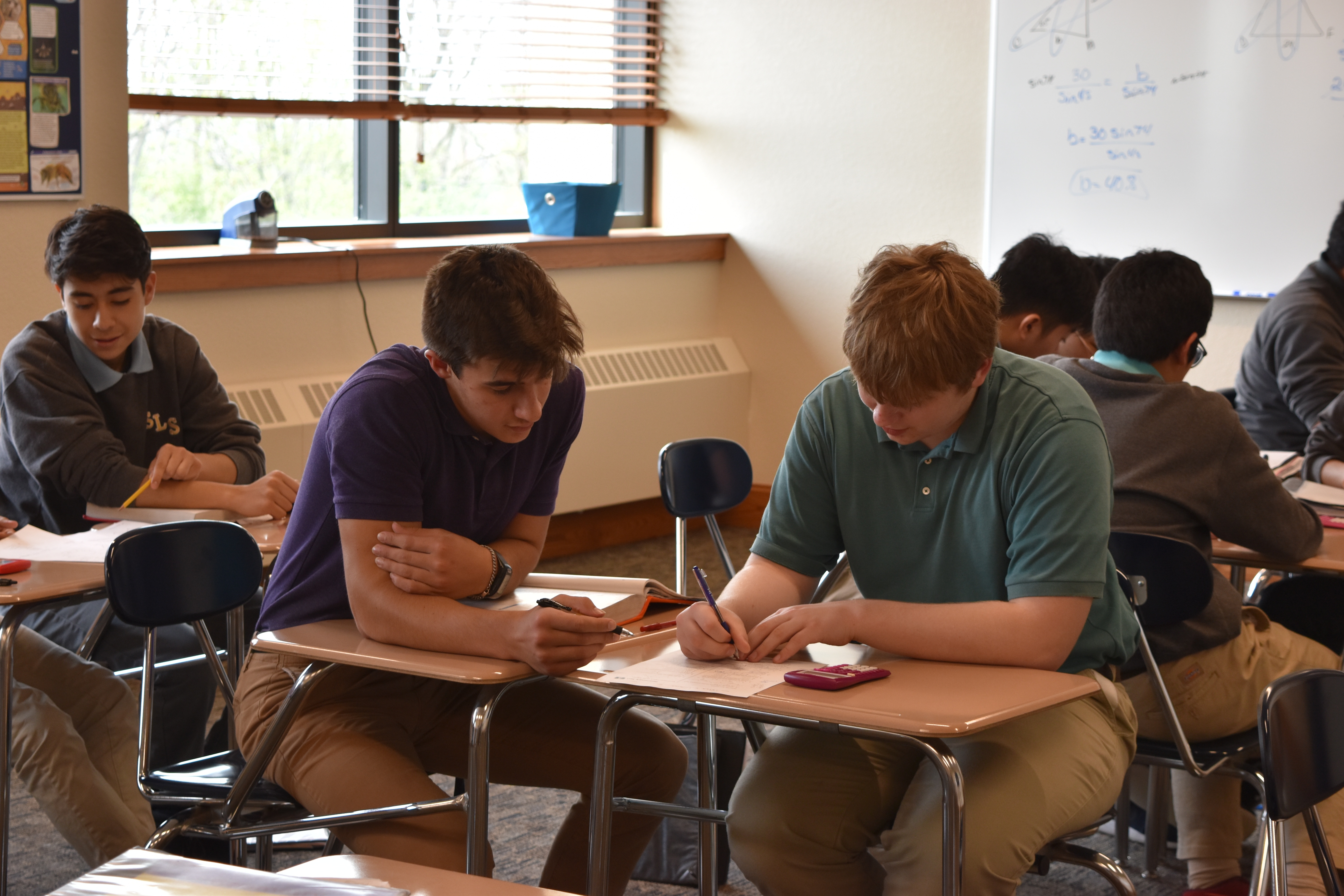 Choosing a new school for your child is a difficult decision. There are many questions you have to answer as a parent and even more you have to answer for your child. There are many reasons why St. Lawrence Seminary High School is a fantastic choice for your son, but let's keep it simple and stick to our top 5 reasons why we love SLS.
1. Faith-Based Education
We know how important spiritual growth is to help boys develop into mature, well-rounded men. Our Catholic teachings are inspired by the Gospel of Jesus Christ and the example of St. Frances of Assisi. We integrate faith into all areas of education and extracurricular activities. Many of our graduates join the ministry as priests, religious and lay leaders in the Church and world. Learn more about spiritual direction at St. Lawrence Seminary.
2. World-Class Academics
St. Lawrence Seminary prepares boys for college and beyond with challenging academics. We follow a seven period class day with two additional study hall periods and a wide variety of electives, including foreign languages, business law, advanced computer applications and more. On average, our students are better prepared to face college compared to public school students. Learn more about our academics.
3. Celebrating Diversity
We pride ourselves on our commitment to diversity and providing students with a well-rounded education exposing them to different cultures. The overall student body at St. Lawrence is made up of students from many different ethnic and cultural backgrounds from all across the world. To grow in understanding of what it means to be a 'Son of Calvary' but also incorporating many of our individual customs from each ancestry, students participate in many traditions and activities through the school year. Learn more about our cultural events.
4. A Safe Environment
A cornerstone of the St. Lawrence Seminary High School Mission and Value Statement is, "Safe Community – providing the physical and emotional freedom that assists learning, growing and exploring." We take our role of partnering with parents very seriously. It's our responsibility to provide a safe environment at all levels for every one of our students. Learn more about how we provide a safe environment for our students.
5. Cultivating Social Skills
If the academic program is the "brain" and the spiritual life program is the "soul" and the athletic and activities programs are the "body" of the residential life environment, then it is not an exaggeration to say that the emphasis of community is the "heart" of St. Lawrence. Students are placed in fraternities of 10-12 boys that are balanced on grade, culture and compatibility. These fraternities forge lifelong friendships. Learn more about our fraternities and how we develop social skills.
Are you a parent considering sending your son to St. Lawrence Seminary High School? We invite you to check out our free resource: The Parent's Guide to St. Lawrence Seminary High School.
---
St. Lawrence Seminary is an all boys Catholic boarding school located in Mt. Calvary, Wisconsin. We welcome students from Minnesota, Illinois and across the United States. Inspired by the Gospel of Jesus Christ and the example of St. Francis of Assisi, St. Lawrence Seminary provides a residential college preparatory education in a living Catholic community nurturing mature, well-rounded men of faith. See if St. Lawrence is right for you and your son.