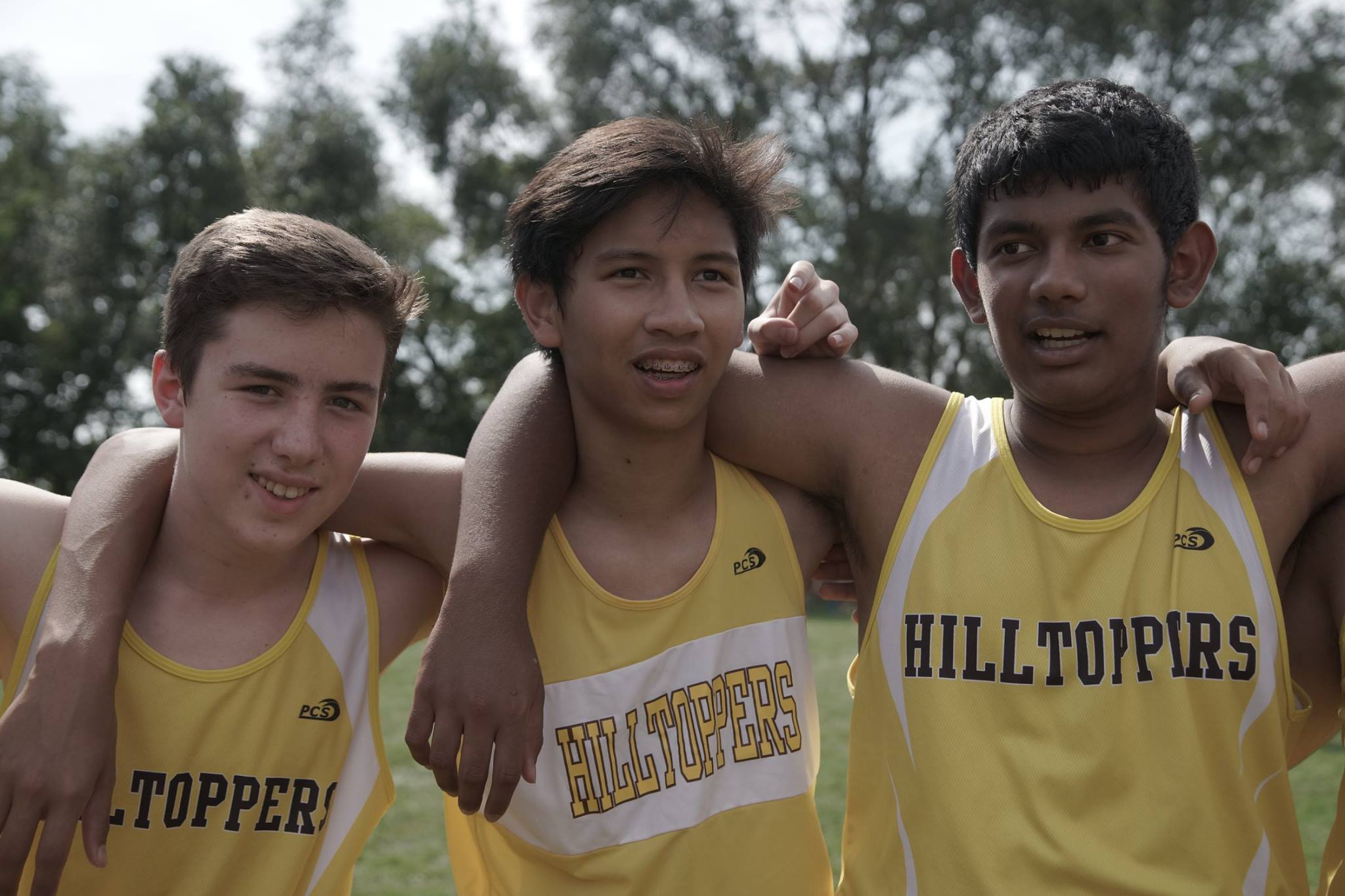 Held from Thursday to Sunday, the Weekend Visit Experience is designed to allow young Catholic boys (and their families) to explore St. Lawrence Seminary as a prospective high school. Not only does it allow families to see what a day in the life of an SLS student, but also serves as a crucial checkpoint in the admissions process.
Before you attend a Weekend Visit, here's what you need to bring with you and what you can expect out of your visit.
Why is the Weekend Visit so important?
The Weekend Visit is important for two main reasons: The Weekend Visit allows an interested student and his parent(s) to experience St. Lawrence first hand and to get a sense of daily life here. It's also an opportunity for St. Lawrence to see how the young man interacts with others and fits into his surroundings. St. Lawrence expects that all candidates who wish to receive an application attend a Weekend Visit. As much as we want students to be good fits for us, we want our school to be a good fit for the student and families as well.
What is the schedule like for the Weekend Visit?
On Thursday Students are dropped off at our campus in Mt. Calvary, Wisconsin and we begin with a complete tour of our facilities. We make sure not to miss the gymnasium, bowling alley and music hall. We give an introduction to the school, its rich history, academics and extracurricular activities. We conclude with dinner, and evening prayer and some free time for the students and visitors to get to know each other.
Friday morning begins with breakfast, morning Mass and classes until 3:40pm. After classes conclude, students and visitors are free to do any activity they would like until dinner. This can include extracurricular activities, clubs or study time. At SLS, we teach our students to make good use of their free time by completing homework before doing leisure activities. After dinner, visiting students take part in a seminar and parent letters and are given some more free time to spend with the students for a movie until lights out at 11:00pm.
Saturday morning students wake up around 9:00am for morning prayer, response letters and lunch. Parents join their sons for a Q&A session with a panel of students. The evening concludes with dinner, an SLS program and evening prayer. Sunday morning, parents take part in Coffee the Rector while their sons have breakfast with students. The groups come together at 10:15 for Mass and conclude with some student-led tours and time any additional questions.
What should a visiting student bring to the Weekend Visit?
SLS has made it easy for visitors to pack with the below checklist! We encourage students to being items like books or playing cards for entertainment during down time, but we do not recommend bringing anything of value including: cell phones, MP3 players or tablets, skateboards, or expensive jewelry.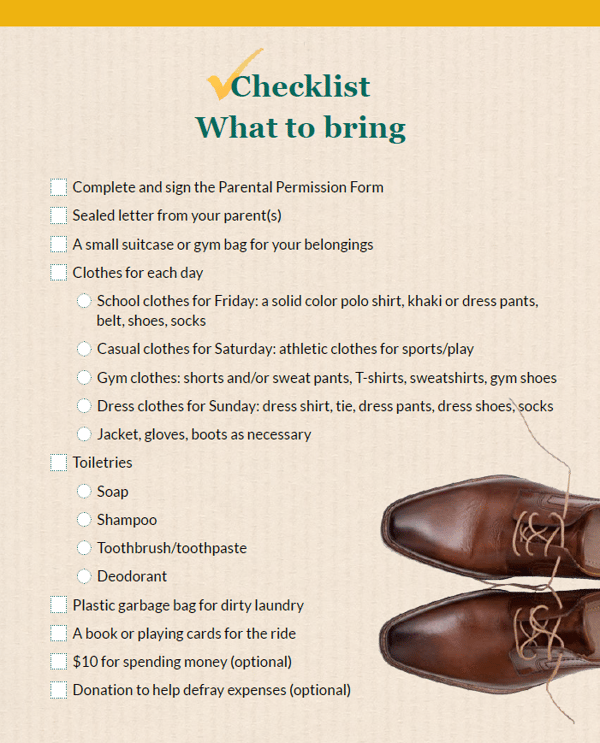 What are the goals of the Weekend Visit?
By the end of the Weekend Visit, St. Lawrence hopes that:
Visiting students and their parents will gain a real feel for the values that are important to St. Lawrence Seminary.
Students have an idea of what day-to-day life is like at St. Lawrence.
Parents will have an understanding of the various programs at St. Lawrence.
Parents have an appreciation for the kind of academic and spiritual training that St. Lawrence offers to its students.
The Weekend Visit experience is a critical stepping point for our future students. See our upcoming Weekend Visit dates and RSVP online.
---
St. Lawrence Seminary is an all boys Catholic boarding school located in Mt. Calvary, Wisconsin. We welcome students from Minnesota, Illinois and across the United States. Inspired by the Gospel of Jesus Christ and the example of St. Francis of Assisi, St. Lawrence Seminary provides a residential college preparatory education in a living Catholic community nurturing mature, well-rounded men of faith. See if St. Lawrence is right for you and your son.