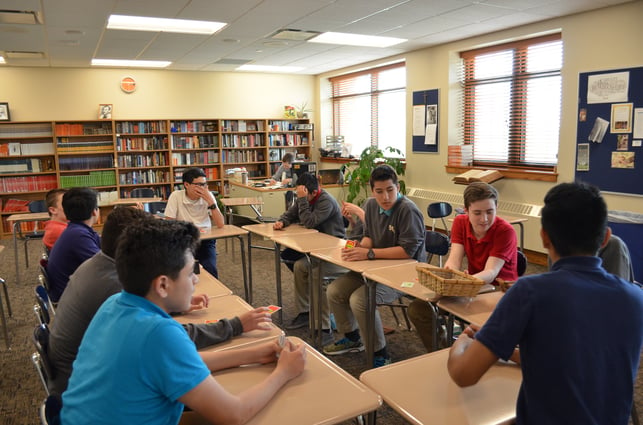 Making important, sometimes life-changing decisions can be a intimidating task, especially when it comes to choosing where to send your child to high school. Deciding what school to choose and worrying if it is the right choice for you and your student can bog you down. That is why it's important to research thoroughly and speak with your child and family to figure out what the best fit is. Whether you and your child are interested in a public high school, a private day school or a private boarding school, it is important that you understand all your options and opportunities. This includes options for financial aid at schools that at first glance, don't seem at all affordable. Private schools can be affordable, read on to learn exactly how this is so.
Why Should I Consider Sending my Child to a Private School?
Private schools are known for their strong academic programs, great co-curricular activities, and for those that are faith-based, their quality spiritual-depth programs. Parents decide to send their child to private schools for those reasons alone while others might send their child to a private school because their local school district does not offer their child a quality education. Whatever the reason may be, private schools offer students a one-of-a-kind all-encompassing educational experience.
Private schools are known for…
having an exceptional academic curriculum.

having a strong sense of community.

teaching structure and life skills.

high graduation rates.

producing college-ready graduates.

graduating confident and independent students.
The decision to send your child to a private school also means that you will have to consider how to pay for a private education. Private schools, like St. Lawrence Seminary High School, understand that parents may need help making this opportunity available for their children. Private schools, just like most academic institutions, often offer financial aid or scholarships of some sort for those who qualify. Many private schools offer multiple ways for families to finance such an exceptional education: Need-based Financial Aid, Merit Scholarships, Tuition Loan and Financing Programs, and Tuition Payment Programs. It is important to speak directly with a school's business or financial aid office to understand what options are available and how to take advantage of them.
Are you interested in learning more about St. Lawrence Seminary High School? Check out our Fast Facts page!
The Four Types of Financial Aid
Need-Based Financial Aid
This grant-based financial aid does not require repayment. The money provided to students for need-based financial aid is sourced from the budget of the school, and the family of the applicant is asked to provide information to explains their need for aid.
Merit Scholarships
Merit scholarships are based on the accomplishments of the student, which can include accomplishments related to arts, sports, and academics. Although these types of scholarships do not have a requirement for payment, they are extremely competitive.
Tuition Loan and Financing Programs
These credit-based loans are offered through different options including lending agencies, banks, and schools. They do require that you pay them back with interest over time. Payments can be prearranged for a specific period of time. It is important to note that interest rates for tuition loans tend to be more favorable when compared to most consumer loans.
Tuition Payment Programs
Many lending agencies offer tuition payment programs that are able to help families afford the expenses of boarding school. These programs make it easier for families and individuals to manage tuition costs over the course of an academic year by amortizing tuition bills in a more manageable way. The installments generally tend to be interest-free, however, every school varies and some may require enrollment fees, so it's important to check with every financial aid office.
Financial Aid Programs at St. Lawrence Seminary High School
Here at St. Lawrence Seminary High School, our Business Office is dedicated to working directly with our families to help make the transition to our school as easy as possible. We strive to keep the cost of our education as manageable as possible for the families we serve. We currently offer two types of financial aid. Need-based financial aid is available to domestic students only and tuition payment plans are available to all students, international and domestic. St. Lawrence Seminary High School is guided by the long-standing practice of accepting students first based on merit, not by financial status.
---
Interested in sending your son to St. Lawrence Seminary High School for high school? Download our resource that will cover many of the questions and concerns parents have when thinking about sending their children to boarding school for high school: The Boarding School Decision Guide.