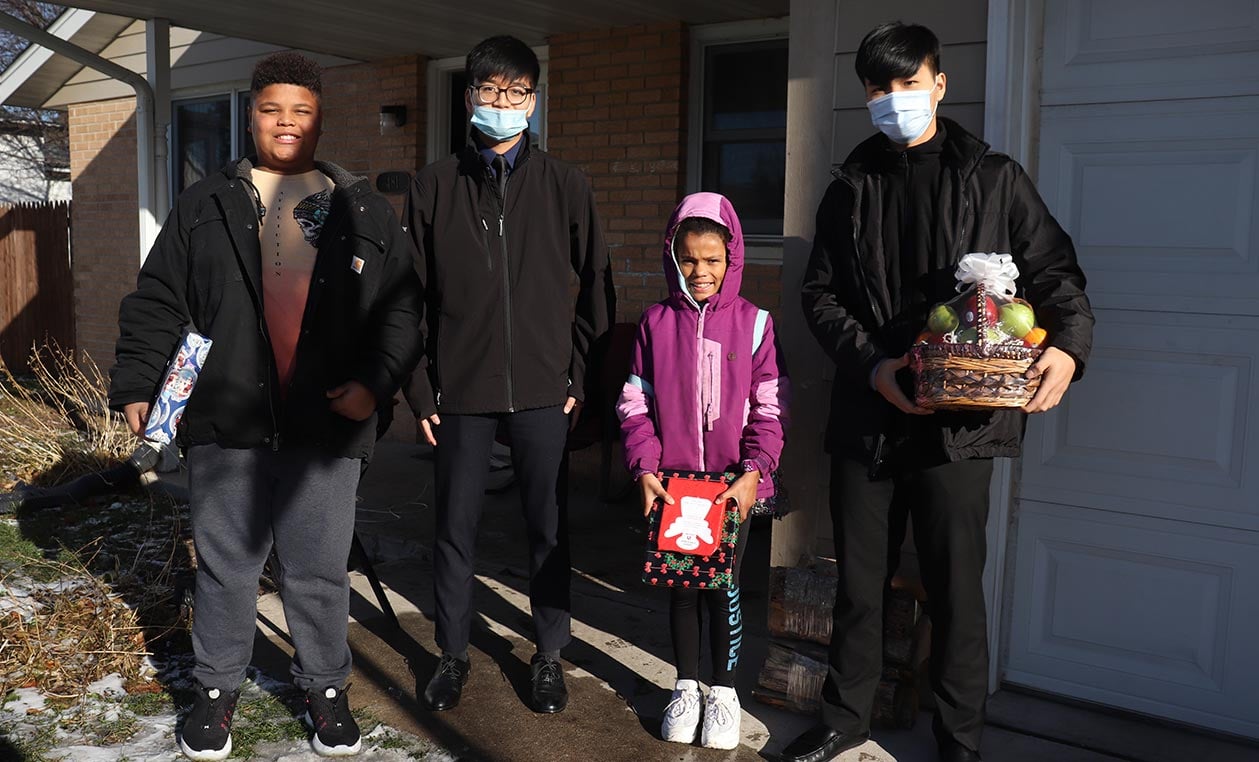 The end of a year is often a time for reflection. To think about what went well and what could use some adjusting. It is also a time to open our hearts and minds to give thanks.
At St. Lawrence Seminary, we have so much to be grateful for. On the top of our list from this year like no other, we are thankful we could do more than help students just get by - our faculty and staff helped them thrive.
By honoring our school's four pillars - academic excellence, spiritual life, co-curricular activities, and community building we have all come out of 2021 sharper, more resilient, and confident in what we do.
While pouring over our reasons to be grateful, we jotted down a list of our school's top five accomplishments. This year, we are most thankful for:
Staying open. Gratitude abounds for keeping our doors open when so many others had to close. St. Lawrence had in-person learning the entire year. Our teachers and students took the necessary steps to have the opportunity to learn and grow, both academically and spiritually, in a safe environment. All this was during a time in history when togetherness was needed the most.
Being healthy. Not only were we able to continue preparing students for college in-person, but we also stayed well. We masked up, socially distanced, and disinfected like crazy. We are thankful to have kept the virus out of our school, making everyday life as recognizable as possible for our students.
Strong competition. Nothing brings students together like sports. Our cross-country team placed third in our conference, one teammate was the individual conference champion and is First Team All-Flyaway, and two teammates were given honorable mention. Our soccer team finished first in conference, four players were named to the First Team All-Flyaway, one player was selected to the second team, and two players earned honorable mention. Our baseball, tennis, track & field, basketball, and wrestling teams flourished as well.
Beautiful music. The talented St. Lawrence pep band loves to bring peace and joy to their listeners. They recently played during a Special Olympics basketball tournament and hosted a much-anticipated Christmas concert for around 200 people in our chapel.
Giving back. We are grateful to help those in our community who need it. Our entire student body had the opportunity to brighten the lives of children through the Angel Tree Project. This program arranges gifts for children who have a parent incarcerated. Our freshmen and sophomores did the wrapping, juniors shopped, and the seniors delivered gifts to the families accompanied by our staff members.
As the year wraps up, we will hold on tight to our thoughts of gratitude. They will guide us into a new year focused on being our best for our students, staff, and the communities we serve.