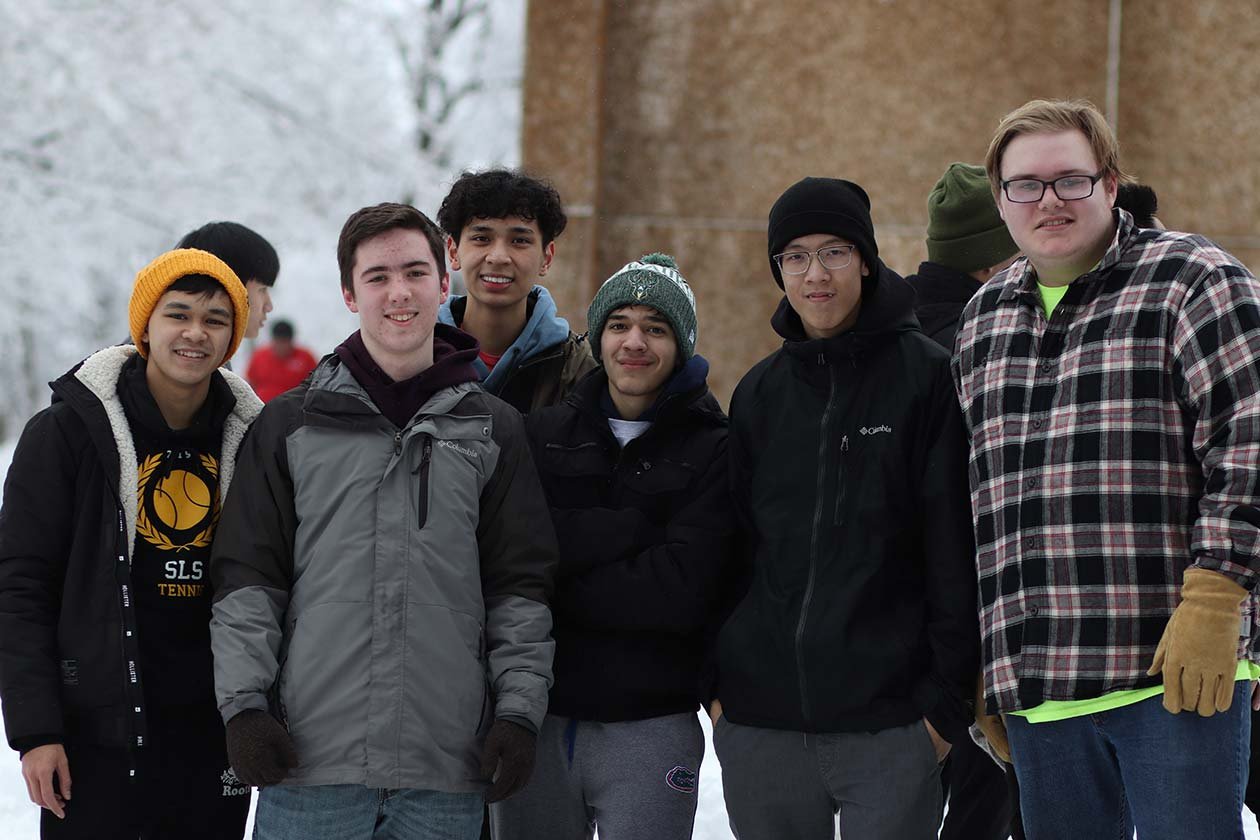 Let's face it, high school goes by fast. Knowing what your son wants out of these formative years is essential when choosing a school. What is on your son's high school bucket list?
At St. Lawrence Seminary, students have many opportunities to grow and prosper during their time here. With that in mind, we sat down and came up with our top five experiences that help students thrive.
Let's start with why a lot of kids go to our high school. It's the outstanding in-person academics. The pandemic has shown us many things, and one of those is that teaching and learning through a computer screen is not always ideal. St. Lawrence students continued to stay together throughout the pandemic, preparing for college with our rigorous curriculum and growing friendships in and out of the classroom. We are proud of our 9:1 teacher ratio and an average class size of 17, which leads to our 100 percent college acceptance rate.
St. Lawrence Seminary's student body consists entirely of practicing Catholics. Not most, or the majority, we are talking 100 percent. Each day, we have thoughtful moments set aside for students to grow in their faith. We reserve time to pray in the morning and evening, attend Mass three times a week, and incorporate faith into our studies. We even have a Spiritual Direction Program, where each student meets with their spiritual director at least twice a semester. It's when they can explore life and what it means to have a connection with God.
Most high schoolers are social creatures. So, students at St. Lawrence are presented with many options to flourish socially. They do this by building relationships through our many clubs and activities. There is something that will interest just about everyone with our academic, artistic, recreational, and social justice-focused themes.
What if your son wants to explore something, but it isn't offered? No worries. Our staff is dedicated to growing the students into well-rounded individuals by creating events and clubs that the young men want to be involved in.
Athletics are an essential part of life at St. Lawrence and all students are encouraged to participate in one way or another. Being a teammate involves playing the sport, of course, but it also includes taking stats, shooting film, assisting as a trainer or manager, and many other vital roles for the team.
Presenting possibilities for your son to become who he is destined to be takes diverse experiences to help guide his way. St. Lawrence does this is by taking advantage of the benefits of being a boarding school. Our students learn time management far sooner than kids who don't live on campus. They are more independent at an earlier age. They also take an active role in helping the community we serve through ministry opportunities like food drives, community clean-ups, and gathering and distributing Christmas gifts for the Angel Tree Project.
The best way to experience St. Lawrence is to visit and take a tour. It's a chance to immerse yourself in our campus and feel the culture. If right now isn't a good time to tour in person, be sure to check out our virtual tour.
Do you have questions? We have the answers! Call us at 920-753-7570 or drop us an email at admissions@stlawrence.edu.