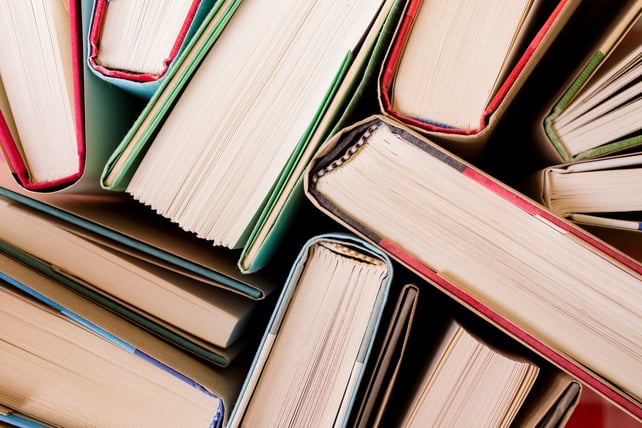 If ever there was a season made for reading, it was winter. Why? Well, at least in Wisconsin, winter conjures images of staying inside where it's warm, wrapping up in a blanket, serving up a hot drink and an even better book. (Though, really, for an English teacher like me, any season is the right one for reading.) If you're looking for a good book to read this winter—or any time of year—here are a few you might find worth your time.
Lion: A Long Way Home by Saroo Brierly
Originally Published: 2013
This is the true story of Saroo Brierly, who, as a young boy in India, boards a train by accident and ends up nearly a thousand miles away from his home with no idea of how far he's gone and no means of finding his way back there. After being adopted by a loving family from Australia, Saroo leads a happy life but he is consistently drawn to the land of his birth and the family he left behind. So he sets out, with the help of Google Earth, to attempt to track down his home and family—a seemingly impossible task. Lion takes readers on an emotional journey with Saroo—from his village in India, to the streets of Kolkata, to his new life in Australia—drawing the readers into an unbelievable tale of the meaning of family, love, and perseverance.
The Adventures of Tom Sawyer and The Adventures of Huckleberry Finn by Mark Twain
Originally Published: 1876 and 1884, respectively
These classic adventure stories are recommended reading for anyone from ages 8 to 80 and beyond. If you missed them in your own school curriculum or have simply failed to make time for them, it isn't too late to change that. Based on his own childhood in Missouri, The Adventures of Tom Sawyer is the classic tale of boyhood innocence, antics, and ultimately experience. A coming of age tale, the lessons Tom learns through classic scenes—like whitewashing the fence and running away to an island—make it an easy and enjoyable read. For those readers interested in a tale with heavier moral themes surrounding racism and the struggle between good and evil, The Adventures of Huckleberry Finn will not disappoint. Twain's wit and way of looking at the world have delighted readers for generations and for good reason.
The House on Mango Street by Sandra Cisneros
Originally Published: 1984
Written in the form of a series of short stories and poems, Sandra Cisneros takes readers into the life of Esperanza Cordero, a young Hispanic girl growing up in Chicago. Describing her life, from the mundane to the dramatic, the scenes show Esperanza's development as she faces the reality of her life's circumstances. The story deftly handles the themes of racism and poverty while also demonstrating the power and beauty of poetry and music. Readers of all ages have connected with the book since its original publication, so if it's a title you've previously missed, it is certainly one worth picking up.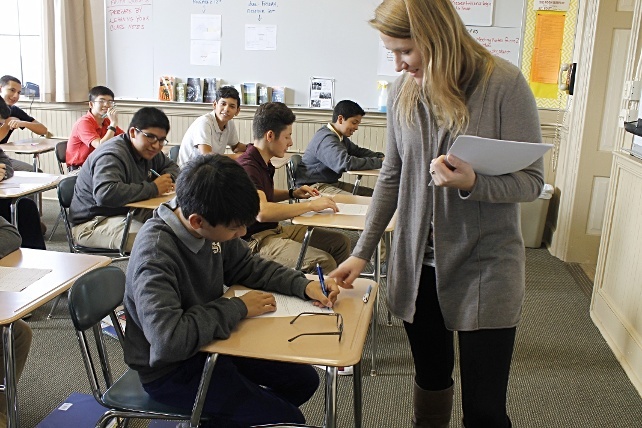 Whether you're reading for pleasure or for school, the former titles are ones that everyone should add to their "To Read" shelves. If you're well-read and can already check them off your list, here are a few more worth checking out as well:
The Martian by Andy Weir
Originally Published 2011
A story of the future as a man is stranded alone on Mars and his improbable attempts to survive.
The Immortal Life of Henrietta Lacks by Rebecca Skloot
Originally Published 2010
The true story of how Henrietta Lacks's cells were used to find some of the biggest scientific breakthroughs…all without her knowledge.
Typical American by Gish Jen
Originally Published 1991
A darkly humorous tale of Chinese immigrants who came to America with no intention of staying yet who find themselves turning into the "typical Americans" they had once held in judgement.
Wingshooters by Nina Revoyr
Originally Published 2011
Set in 1970s rural Wisconsin, this is the story of a Japanese-American girl taken in by her grandparents and her life as they face subtle and blatant racism and prejudice.
St. Lawrence Seminary students have all found these to be compelling reads that open them to new experiences, places, and views of the world. So, whether you're surrounded by snow and below zero temperatures, or you find yourself sitting on a sunny beach somewhere this winter, try one of these reads for engrossing stories and memorable themes.
---
Are you interested in learning more about what it means to invest in a boarding school education? We've created a resource for you! Check out our page The Boarding School Big Picture that looks deeper into the return on investment of a boarding school education.