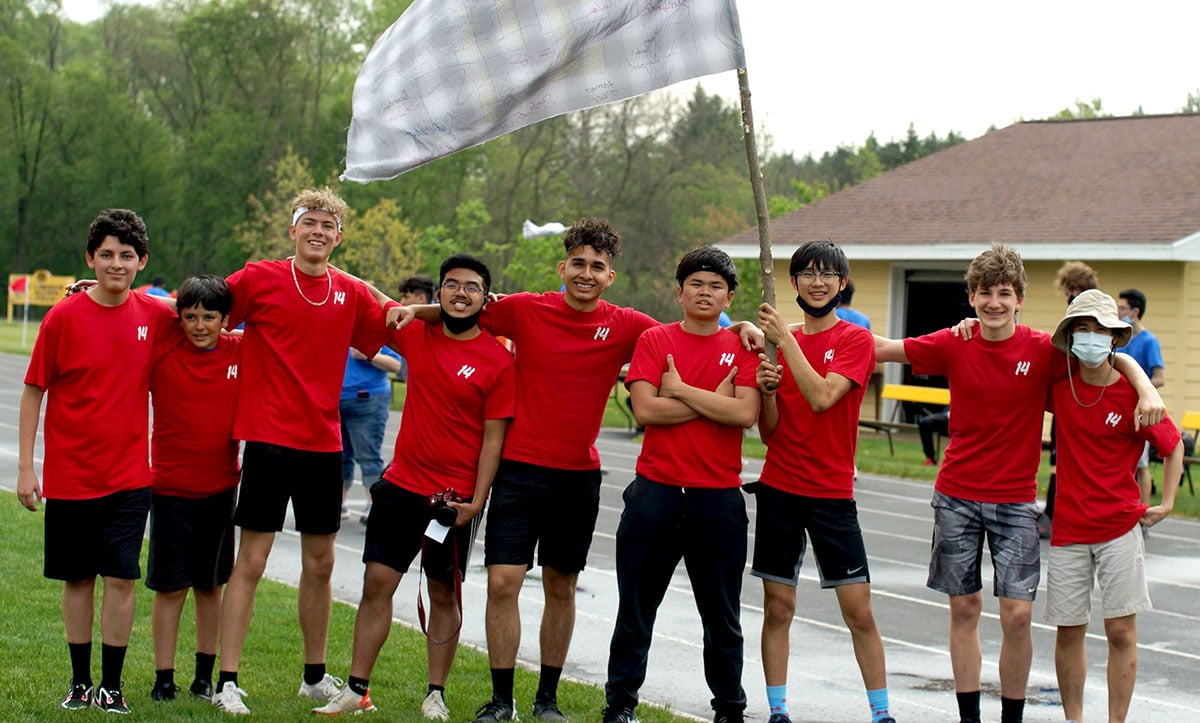 St. Lawrence Seminary – Where Community and Culture are King Your son's people, his community, his brotherhood. Having a solid support system is essential for everyone, but for high schoolers, having the proper reinforcement during these transformational years helps them grow into the best versions of themselves.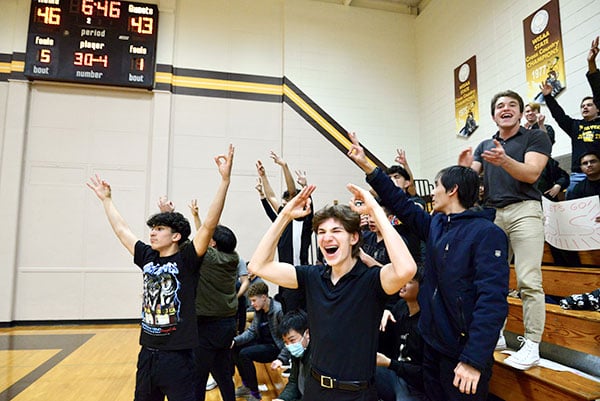 That is why we take building and nurturing the St. Lawrence community and culture very seriously. Not only does it support and guide our students through their four years here, but it also helps the young men pave their way through life long after graduation.
How do we maintain such a high level of community and culture? For starters, we offer thought-out and purposeful experiences to develop well-rounded individuals during their time on the Hill.
St. Lawrence's community service projects are designed to bring the young men together to work as a team while helping serve those in need in our communities. A few examples:
St. Lawrence partners with the Sleep in Heavenly Peace organization to make bunk beds for kids so they don't have to sleep on the floor.
All our classes are involved with the Angel Tree Project, where holiday gifts are given to children whose parent is incarcerated. This is a campus-wide effort where the juniors do the shopping, sophomores do the wrapping, freshman write cards, and seniors deliver the gifts to the families accompanied by staff members.
We participate in the Special Olympics basketball tournament here on campus, where smiles and laughter are plentiful.
Students can volunteer to make homemade apple pies at Divine Savior School in Kiel, WI, as an off-campus ministry option.
A favorite experience of students is the retreats we offer. Our retreats are a time of reflection and time away from the demands of day-to-day living to get a better perspective on one's life concerning God.
Students look forward to their annual class retreats. The seniors and juniors go separately off-campus, and the sophomores and the freshmen have their retreats at St. Lawrence. Each class retreat has a particular focus, like Vocational Discernment, Leadership, Living in Hope, and Prayer.
A big part of our community and culture is
fun

. And we have lots of it.
Spirit week means a week chock-full of enjoyment with activities and friendly competition meant to build up the camaraderie of fraternities and engage the entire student body in some fun. The students carve pumpkins, make pizzas, and decorate cookies. They compete in capture the flag and a video game tournament. There are themed dress-up days, an outdoor pumpkin hunt, and a bonfire. On Saturday, scary movies are played all day, and the senior class puts on a haunted house. It all ends with a social hosted by the juniors with games and a skit.
Field day is a day of outdoor games, bonding, and competition. The entire student body participates in field events in the morning, including the infamous Don't Be Late for Chapel run, followed by a faculty/student softball game after lunch, and track events in the afternoon.
Our students love Winter Carnival. Fraternities spend the day competing in activities like soccer, broomball, ultimate Frisbee, football, ping pong, video games, basketball contests, rat races, and scavenger hunts.
Cultural Heritage is a St. Lawrence food festival planned and prepared by students, where the young men get to taste a wide variety of foods from around the world.
We take part in the Spring Festival of the Performing Arts, where performances by the jazz band, choir, concert band, and forensics team take place.
At St. Lawrence, our strong sense of community is undeniable. You can feel it in the air. But don't take our word for it, have your son experience our community and culture for himself with a weekend visit. Call us at 920-753-7570 for more information, or email us today!