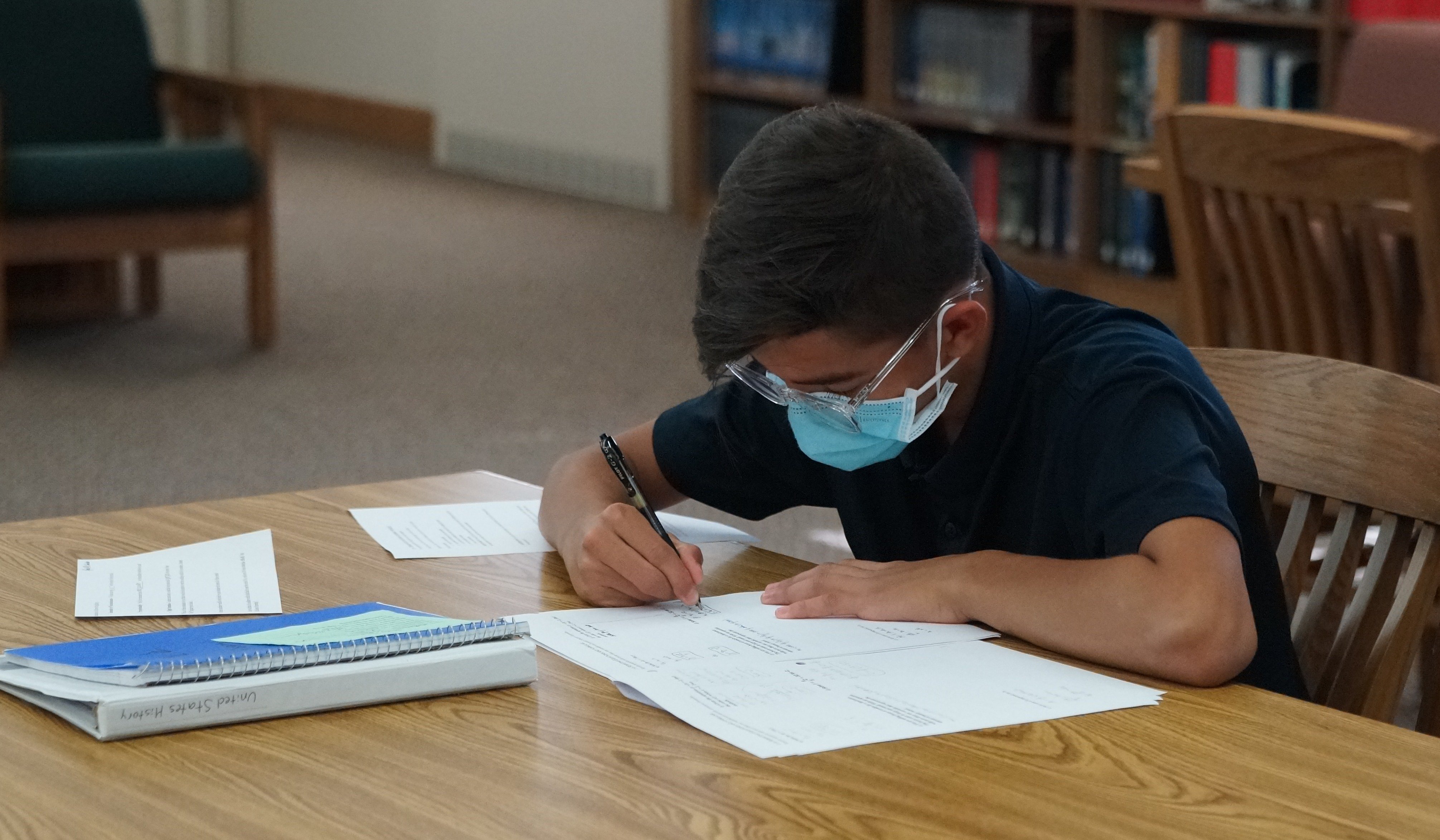 As 8th graders enter their final year of middle school, it's important to further develop good habits for high school. These tips will help them prepare for the transition from middle to high school.
Use a Separate Notebook or Binder for Each Subject
Having a separate notebook for each class helps you stay organized. In high school, you'll likely have more classes to attend, each with content more difficult than in middle school. Getting in the habit now of using a different notebook for each class will make it much easier when you start high school. You may even want to color code your notebooks and folders – such as blue for math, green for science, etc.
Plan Ahead for Big Assignments
It's really easy to just push off assignments until the day before they're due, but this becomes really difficult in high school. You'll have more assignments each day which can quickly get overwhelming if you start to procrastinate. Get in the habit now of doing your homework early, and often, and you'll have a much easier time in high school. Use a planner or notebook to write down assignments as you get them and plan time for when to do them. Giving yourself more time to complete assignments is much less stressful than having to rush.
Make a Plan for Studying
In high school, you'll have more tests, and it will be important to know how to study for them. When you know you have an upcoming test, take some time each day before the test to study. You can use flash cards, take notes or study with a buddy to prepare for the test. Efforts in 8th grade to practice studying for exams will make you more successful in the future.
Don't Be Afraid to Ask for Help
Asking for help can be embarrassing. No one likes to admit they're having a hard time, but everyone needs help sometimes. If you're struggling with a class, it's a lot easier to ask for help early on instead of later when you might be even more overwhelmed and stressed. In high school, you'll be asked to take on even more responsibilities. Asking for help now can ease your current anxieties and teach you ways to cope with the pressures of added responsibilities in your future.
Plan Ahead for High School
There are different types of high schools available to you. Take the time now to discover your options: you'll likely be able to choose between public schools, charter schools and boarding schools. Knowing what's important to you and how you like to learn can help you decide the type of school to attend. This list of 10 questions to ask when you're looking at high schools will help you decide what type of high school fits you best.
Considering your options for high school? Check out our free resource – What's The Difference Between Boarding School And Private School?
---
St. Lawrence Seminary is an all boys Catholic boarding school located in Mt. Calvary, Wisconsin. We welcome students from the Midwest, across the United States, and from around the globe. Inspired by the Gospel of Jesus Christ and the example of St. Francis of Assisi, St. Lawrence Seminary provides a residential college preparatory education in a living Catholic community nurturing mature, well-rounded men of faith. See if St. Lawrence is right for you and your son.