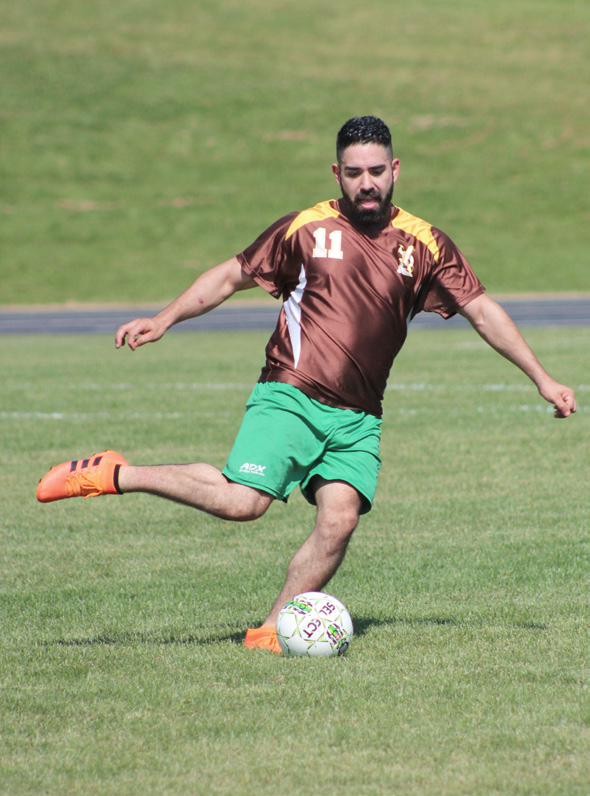 The following blog comes from one of our students and was originally published in an issue of Hilltopics.
Ceaselessly living up to the Christian teachings, Saint Lawrence Seminary clearly fosters the formation of brotherhood between students, even after they graduate and pursue different careers. This perhaps inspired the idea of having an Alumni Reunion, an anticipated annual tradition of SLS. As alumni from numerous classes reunite in September each year, this year was anything but an exception.
Continuing the long-preserved tradition, September 15th was chosen as the date for the Alumni Weekend this year. The annual events were the famous Hilltopper Fun Run, the cozy picnic dinner, and the post-supper social, held in the Friary courtyard. A good number of alumni showed up for the day, especially the Class of 1978, which witnessed 25 members returning to relive their memories of SLS. The day could not be completed without Holy Mass for both the alumni and the SLS student body. For many of the alumni, holding the hymnals they were all too familiar with and harmonizing with the rest of the congregation to celebrate God's love was a familiar experience. Alumnus Phil Latimer, Class of 1978, shared the same feelings as he noted, "It was wonderful to be back here and see that so many things have changed, but not everything."
For the current students of SLS, the Alumni/ Student soccer game at 2:00 was undoubtedly the highlight of the day, not only for those who actively participated in the game, but to the fans sitting on the sidelines. Junior Aaron Tarpinian commented after the game, "It was a fun experience to play and watch the alumni competing against us." After a number of risky attempts to shoot into the opponent's goal, the alumni claimed their victory with a score of 4-2. Simple as it may seem, their Alumni Weekend strengthens the love that the Hilltoppers have in their heart for their Alma Mater. Alumnus Dominic Dy, Class of 2018, confirmed this, "Everything felt so familiar, yet strange. I missed the Hill a lot, that's why I am happy to be here today." This longing of the alumni to see their brothers again was eased with this incredible weekend and the emotional moments not to be forgotten.
---
St. Lawrence Seminary is an all boys Catholic boarding school located in Mt. Calvary, Wisconsin. We welcome students from Minnesota, Illinois and across the United States. Inspired by the Gospel of Jesus Christ and the example of St. Francis of Assisi, St. Lawrence Seminary provides a residential college preparatory education in a living Catholic community nurturing mature, well-rounded men of faith. See if St. Lawrence is right for you and your son.