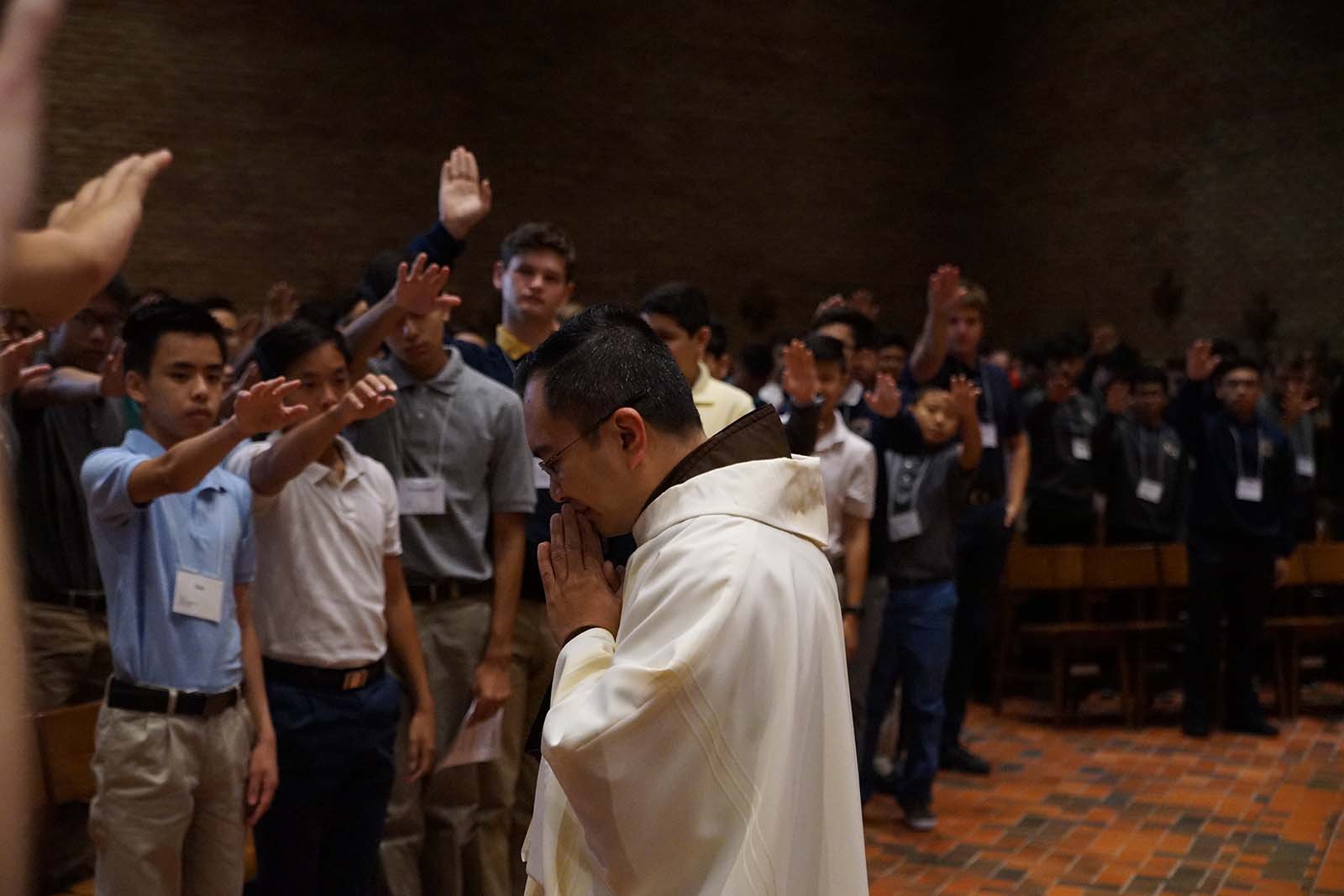 Historically, Catholic seminary schools prepared students for ordination to serve in ministry. Today, they prepare students for a wide array of future careers inside and outside the Church. A Catholic seminary school education provides many advantages over a traditional high school experience that aid students throughout their entire lives.
Education at a Catholic seminary school means…
Strong Catholic Faith
Faith-based schools hold faith formation as an equally important value in the overall education of a person. Our academic programs at St. Lawrence seminary reflect and foster the values of Catholicism. We put strong emphasis on not only enhancing the students' knowledge and understanding of the sciences and the arts, but also of religion. There is also an emphasis on the formation of a good conscience and moral character and the teaching of skills necessary to lead a moral and wholesome life. Other charter, private and public schools do not present their curriculum with a Christ-centered mindset and do not foster a wholistic religious experience.
Small Class Size
Going to a school where the class sizes are small is beneficial because students are able to receive more personalized feedback from teachers, smaller classes encourage more participation and students can get more one-on-one learning time with teachers. According to studies, when class sizes were reduced from 22 students to 15, student achievement increased by an amount equivalent to about 3 additional months of schooling.
At St. Lawrence Seminary High School, our average class size is less than twenty students and our student to faculty ratio is 9 to 1. We have seen firsthand the benefits a small class has on students in terms of performance and confidence in speaking.
Preparation for College
Going to a Catholic seminary school helps parents know that their child is going to a place to receive an excellent academic education in an environment that will nurture and help them prepare for school inside and outside of the classroom. Here at St. Lawrence Seminary, our curriculum allows students to gain study skills and organizational habits that will help them be successful in their college education and later, career path. On average, our students are better prepared to face college compared to public school students. Learn more about how we prepare our students for college.
Lifelong Bonds
At larger schools, it's very easy for some students to fade into the background and have difficulty making friends. The fraternity of attending classes, volunteering and in some cases living together creates an unshakeable bond at Catholic seminary schools. It is one thing to be classmates/friends and see each other during "regular" school hours, but those that have attended boarding schools know that living with peers adds a different and special element to the bond between friends. At St. Lawrence Seminary, students are placed in fraternities of 10-12 boys that are balanced on grade, culture and compatibility. These fraternities forge lifelong friendships. Learn more about our fraternities and how we develop social skills.
Valuable Life Skills
In the end, parents know that at some point they will have to let their children go and create a life for themselves. Boarding high schools give students a once in a lifetime experience and allows the students to learn valuable skills outside of the classroom. By learning time management and how to take care of oneself, students gain a sense of appreciation for their family back at home. Being away from home can help a young person really appreciate their family when they return home during breaks or when their family visits.
A Catholic seminary school offers an unparalleled education experience. For more information about St. Lawrence Seminary and the benefits of a Catholic education, download our FREE Parent's Guide.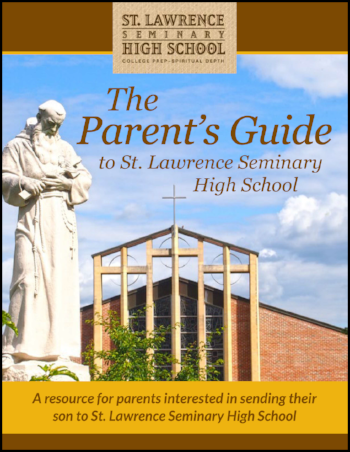 ---
St. Lawrence Seminary is an all boys Catholic boarding school located in Mt. Calvary, Wisconsin. We welcome students from Minnesota, Illinois and across the United States. Inspired by the Gospel of Jesus Christ and the example of St. Francis of Assisi, St. Lawrence Seminary provides a residential college preparatory education in a living Catholic community nurturing mature, well-rounded men of faith. See if St. Lawrence is right for you and your son.