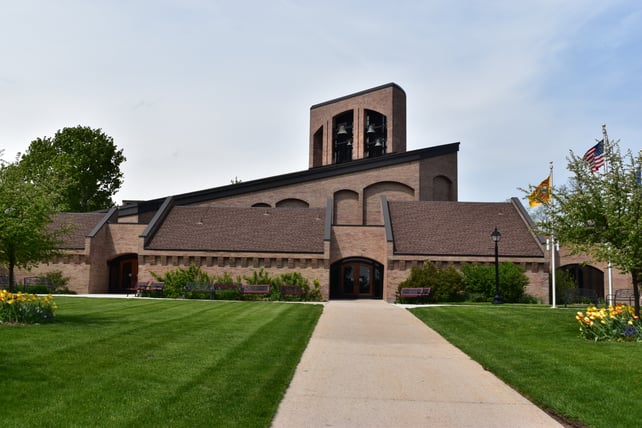 Many of us have heard the saying "if you love someone, set them free." Setting someone free means letting them explore themselves and the world without limitations. Parents know all too well that it can be difficult sending a child away for college, but parents of current boarding school students can attest to a similar feeling when they send their children off to boarding school for high school.
Note: Are you interested in sending your child to boarding school for high school? We invite you to download our new resource: The Boarding School Decision Guide.
But the decision to send your son to boarding school does not have to be as difficult as you might think. Boarding school provides safety, academic structure, expressive freedom, and so many other benefits for all students and reassurance for parents.
What are some of the benefits of a boarding school experience?
Preparation for College
Going to a boarding school for high school helps parents know that their child is going to a place to receive an excellent academic education in an environment that will nurture and help them prepare for school inside and outside of the classroom. Here at St. Lawrence, we know that high school can lead you to pursuing a college education, and a boarding school education allows students to gain study skills and organizational habits that will help them be successful in their college education and later, career path.
Special Bonds with Fellow Peers
Living and studying at a boarding school also allows the students to build special relationships with their peers. It is one thing to be classmates/friends and see each other during "regular" school hours, but those that have attended boarding schools know that living with peers adds a different and special element to the bond between friends.
Valuable Life Skills
In the end, parents know that at some point they will have to let their children go and create a life for themselves. Boarding high schools give students a once in a lifetime experience and allows the students to learn valuable skills outside of the classroom. By learning time management and how to take care of oneself, students gain a sense of appreciation for their family back at home. Being away from home can help a young person really appreciate their family when they return home during breaks or when their family visits.
Letting someone go can be hard. But deciding to send your son to a boarding school and knowing that when they come back they will be a better student and person can make the decision to let them go just a little easier.
---
Are you interested in sending your child to boarding school for high school? The Boarding School Decision Guide was created by the St. Lawrence Seminary High School Admissions team with parents like you in mind. St. Lawrence knows that choosing to send your son to boarding school can be a difficult decision, but this guide will help answer your questions and relieve your concerns.