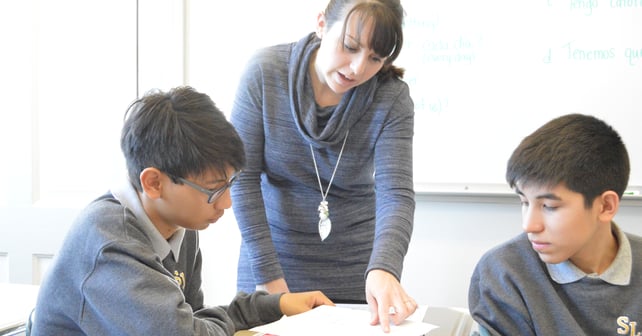 Many parents decide to put their children in a traditional high school setting without considering the benefits of an alternative high school experience. If parents would take the time to research and consider choosing boarding school for their high school-age children, they would see the benefits of an option like boarding school over traditional high school.
There are many benefits of attending a boarding school. Here are the top three that have a lasting impact on a student's future.
1. Academic Standards
One of the major benefits of a boarding school education is an exceptional academic environment. Boarding schools are often specifically designed to have a college preparatory focus, which encourages and promotes academic excellence, and in turn, increases the level of success for students and instructors alike.
Academic excellence is often a result of the heightened expectations of the school, and while students will be challenged, the short- and long-term benefits are abundant. 91% of students who attended a boarding school felt that their school was academically challenging, compared to just 50% who attended a public school. (source)
2. Community
Another advantage of a boarding school environment is the strong sense of community and support that comes with the boarding school experience. Students have the chance to live side-by-side with students from many locations. Not only does this allow students to develop a sense of community, but it also will expand their worldview.
As students are away from their homes and their parents, they must learn how to independently and maturely take responsibility for themselves. Through increased responsibility, learning how to live independently, and adjusting to being away from home, students will grow as individuals (and maybe even in appreciate their parents and homelife even more!)
3. Structure
The structured environment of boarding school, while challenging for some, is a benefit for many. Students are given class schedules, but much of the time spent out of class will be planned and organized by the student. Students must learn how to prioritize and balance academics, clubs, sports, service opportunities, leisure time and other extracurricular activities. Prioritizing tasks and time management are skills that many graduates of boarding schools learned earl because it is a requirement to achieve academic success.
In addition to academic excellence, a sense of community, and structure there are many other benefits to attending a boarding school for high school: the friendships made, the encouraged opportunity to participate in extracurricular activities, a deepening of communication skills, learning to get along with a wide variety of people and preparing for college in a strategic way.
Making the decision to send your high schooler to a boarding school can be a difficult one to make. Before making a decision on what high school setting will be the best fit for your high schooler's personal needs and objectives, take the time to do some research and consider the benefits of going to a boarding school for high school.
In short, boarding school is a good fit for students who desire a more fulfilling and involved style of education. For more information about St. Lawrence Seminary and the benefits of a boarding school education, download our FREE Parent's Guide.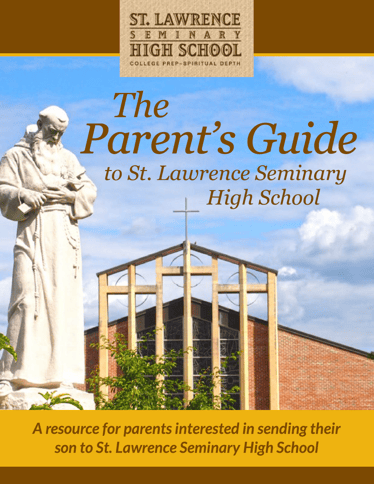 ---
St. Lawrence Seminary is an all boys Catholic boarding school located in Mt. Calvary, Wisconsin. We welcome students from Minnesota, Illinois and across the United States. Inspired by the Gospel of Jesus Christ and the example of St. Francis of Assisi, St. Lawrence Seminary provides a residential college preparatory education in a living Catholic community nurturing mature, well-rounded men of faith. See if St. Lawrence is right for you and your son.