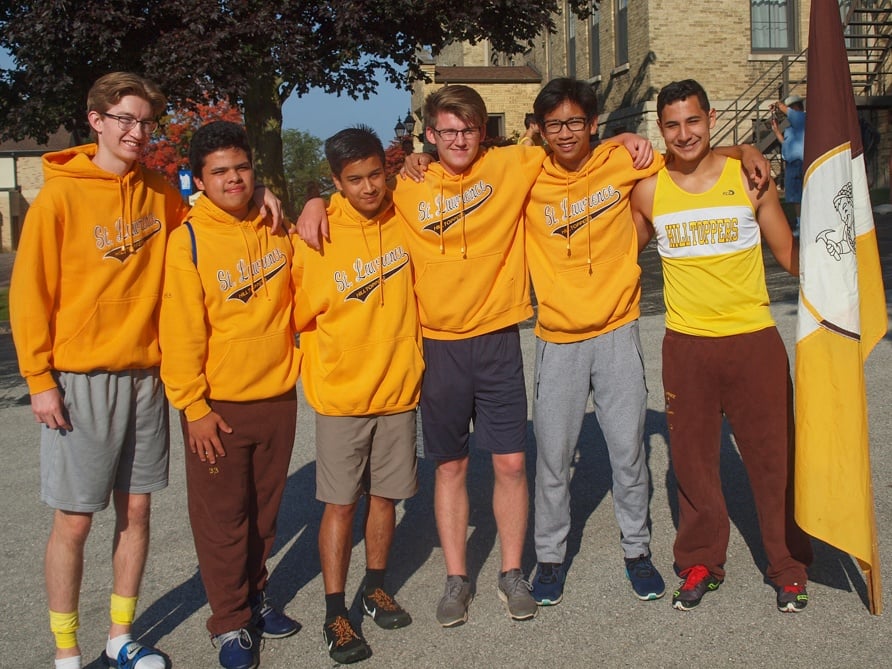 When choosing a high school, it has become somewhat counter-cultural to consider a boarding school. In today's society, families more often want to remain close to their children and more directly involved in their daily lives. However, there are many reasons for and benefits of choosing St. Lawrence Seminary High School.
Many schools provide students with academic challenges that will help them succeed in higher education, and there are others that provide students with faith-deepening experiences. Being a residential school helps to set St. Lawrence Seminary High School apart from other schools that attempt to achieve those purposes in a day-school setting. The program at St. Lawrence is meant to engage students holistically — looking at every part of the child and working to nurture their development.
Our program focuses on developing the four main components of our students' lives: academic, residential, co-curricular, and spiritual.