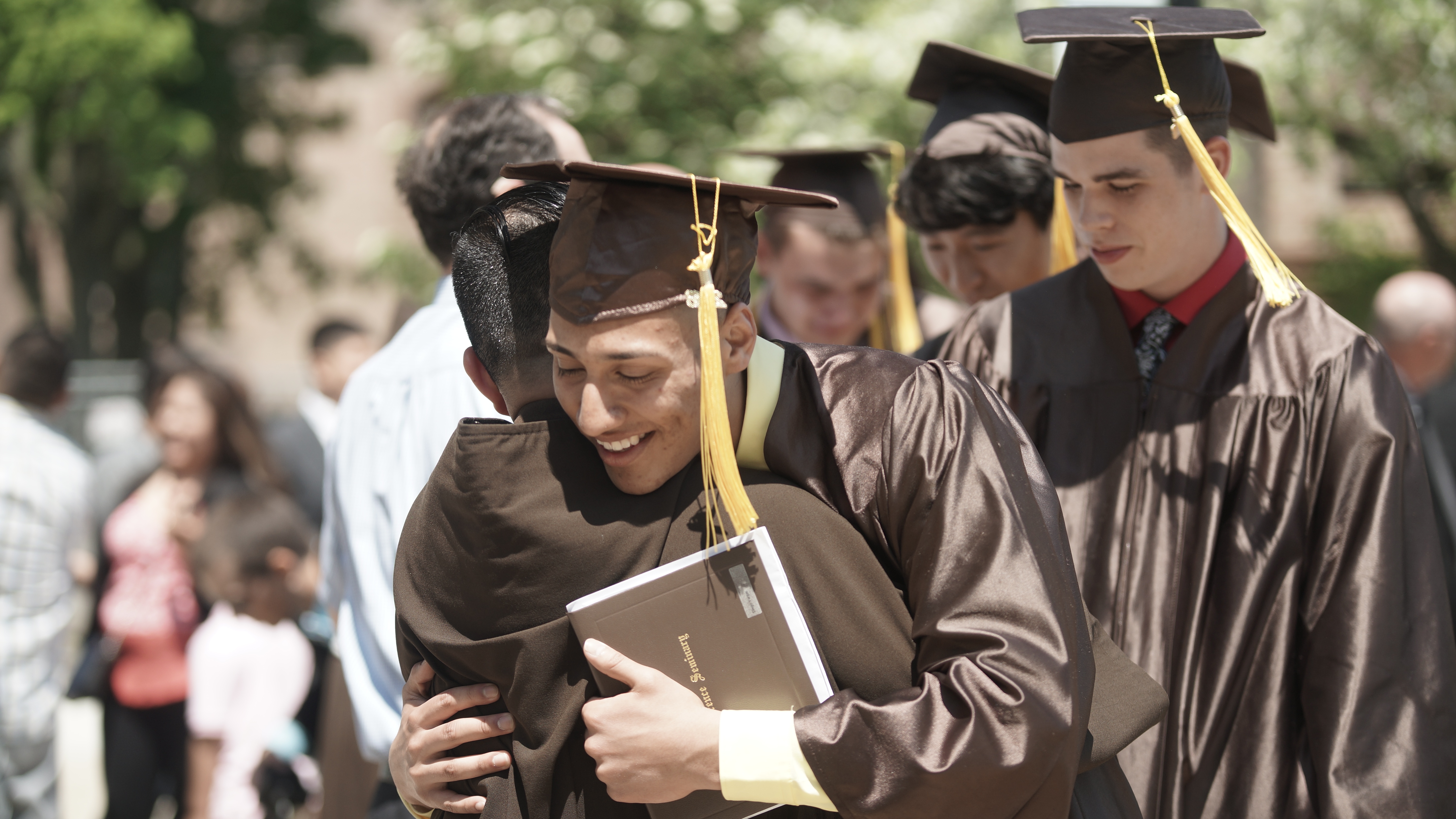 My name is Tyler. I graduated from St. Lawrence Seminary in 2002. I currently live in Cottage Grove, MN with my wife Tara, and our 6 children (2 sons and 4 daughters).
Through the values taught at St. Lawrence, I learned how to truly grow, from being a boy, to becoming a man. It showed me that a man sacrifices for others, in the name of God, not himself. St. Lawrence taught me these sacrifices through work crews, public ministry, and service to those in need. It instilled the values of proper respect for life, for your brother, and most importantly, for God.
Note: Are you wondering what a typical day looks like for a student at St. Lawrence Seminary High School? Check out this infographic we put together on
A Day in the Life of a St. Lawrence Student.
Read on for some perspective on how my time at St. Lawrence Seminary High School helped me be a better husband, father, and man.